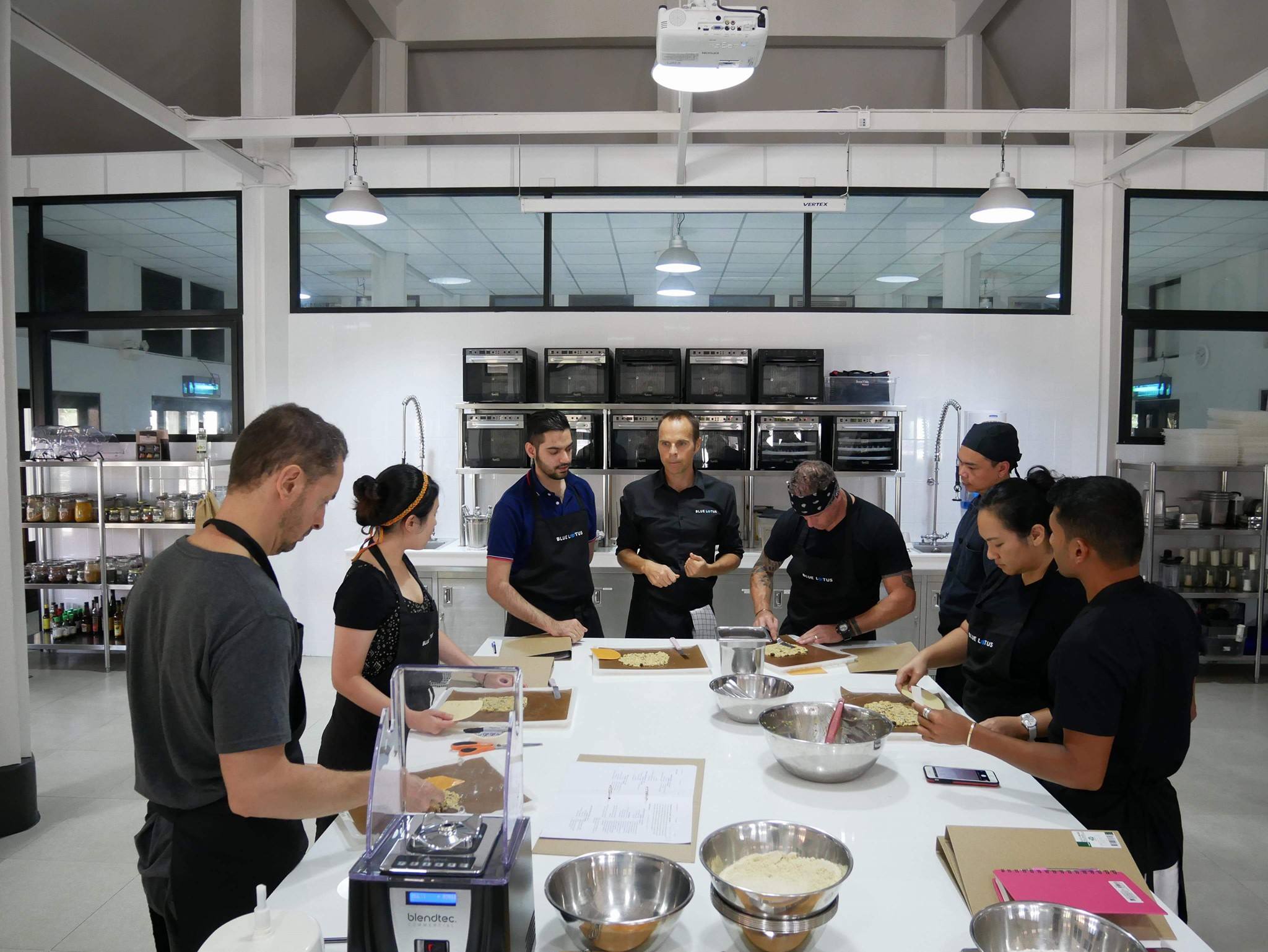 At Blue Lotus, we have created a vibrant, young and unique learning space for you to experience and experiment plant-based cuisine, right in the heart of South-East Asia. Our instructors are experienced plant-based chefs who will share their knowledge on nutrition, ingredients and equipments, they will guide you with step-by-step cooking demos and on hands-on. They will coach you on your learning journey by providing constructive feedback.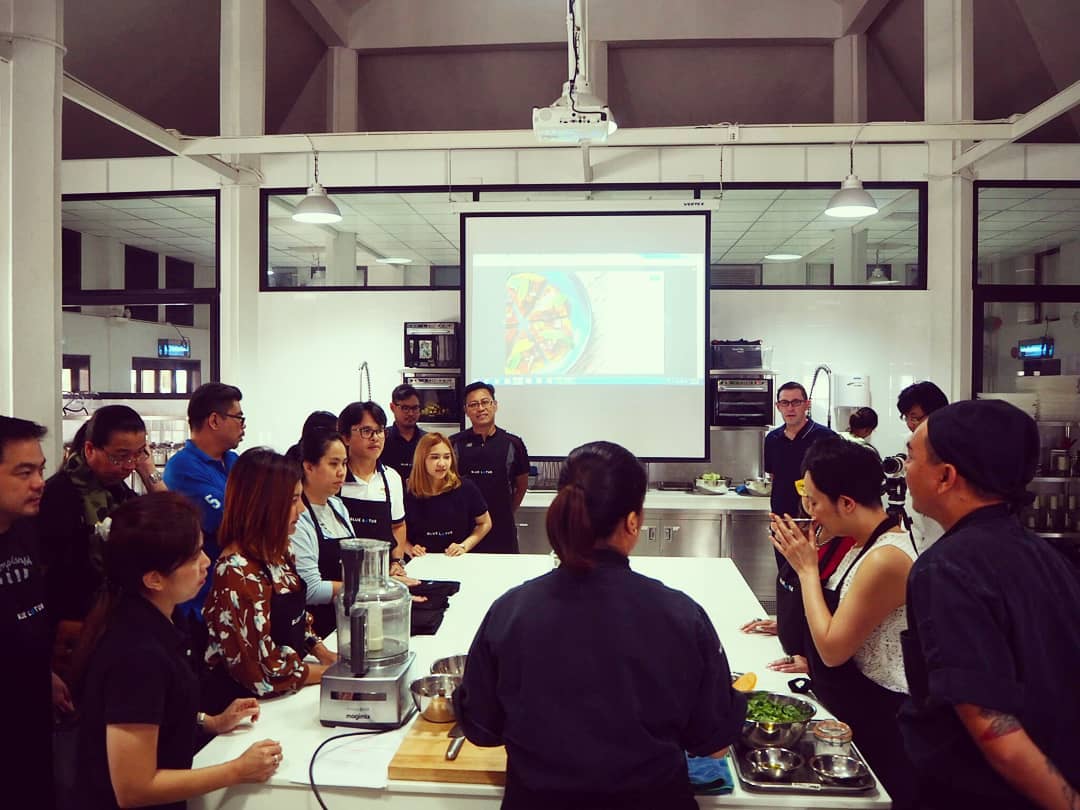 Our classes are taught in an intimate, state-of-the-art environment in which each pair of students is given a workstation. Students learn to work in pairs as well as individual assembling and plating. Each weekly project is executed individually. When preparing food on their station, the students are guided by our instructors, who encourage creativity and action-oriented learning. At the resort, our students are completely free from the noise and distractions of the city. The serenity of our seaside campus creates a calm environment. Which helps our students to focus on their craft, their project and enjoy quality time while learning new skills.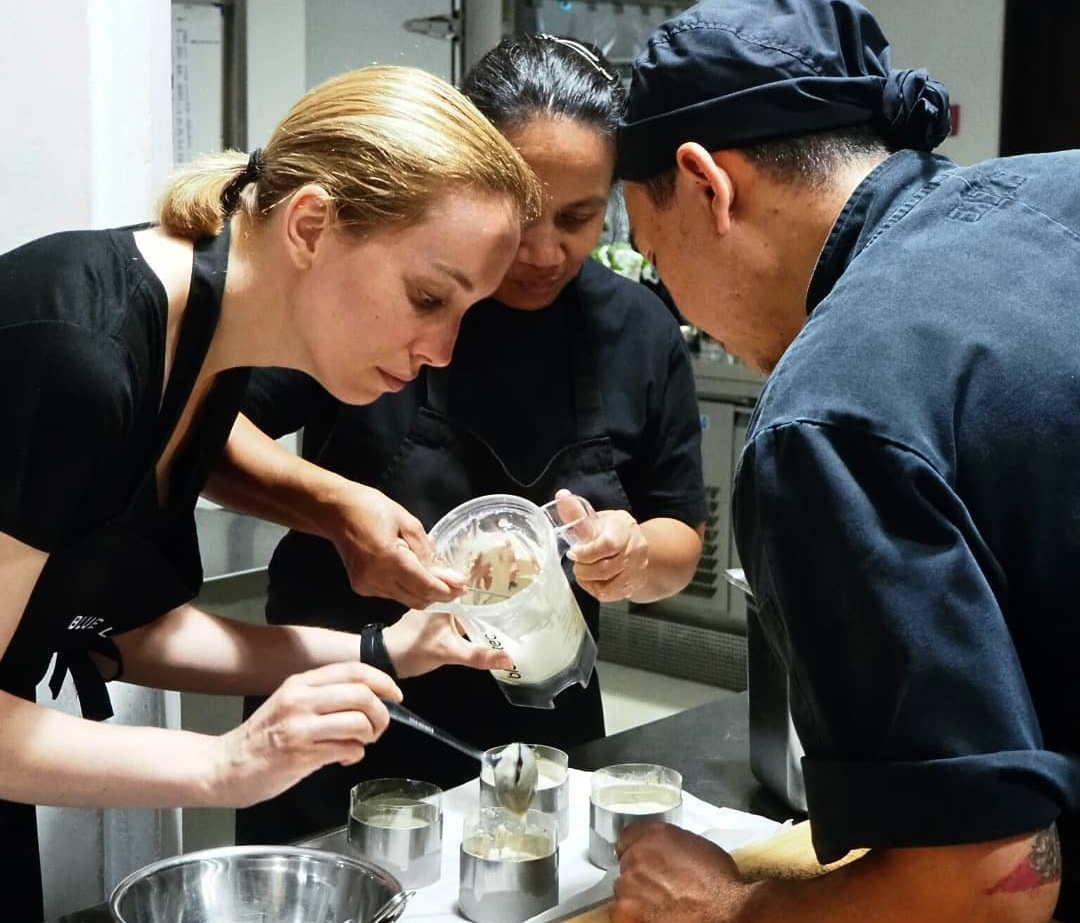 Our students enjoy a unique campus-based learning environment, with the opportunity to stay in Evason Hua Hin. The resort is a tropical lush garden, located in a remote, quiet area. There is no stress from the hectic city and everyday life, but time for reflection and focus on yourself and what you want to learn. Signing up for a class at Blue Lotus is not only a learning experience, but a time-out from your normal routines.
Student's Cooking Stations Featuring Innovative Technology
Our two classrooms recreate a professional work environment with independent student's stations. It's the opportunity to experiment and ty-out some professional equipments (high speed blenders, paco-jet, dehydrators, ovens)… All the tools and equipments needed to create modern plant-based cuisine, as well as contemporary Thai inspired cuisine.
Exploration-based curriculum structure
Our experienced plant-based instructors provide comprehensive instruction in plant-based culinary techniques – refined recipes, knife skills, cooking equipment operation techniques. Artful plating and texture balancing are presented in a low-pressure environment where students are encouraged to reach their full creative potential. We encourage our students to be experimental and use their creativity in the kitchen so they have the possibility of finding their own unique style of cooking and be able to learn through mistakes and curiosity.
Intimate classes Led by knowledgeable chefs
At Blue Lotus we limit our hands-on 1-week classes to 8 students. Each class is led by a experienced plant-based chef instructor who guides during hands-on sessions, coach and encourages our students to learn through action and creativity. Our teaching approach is giving direct feedback to our students, which we believe gives the most efficient results.